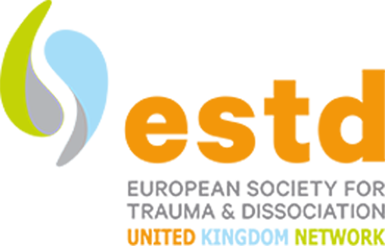 About Us
ESTD-UK is a professional network consisting of UK members of the European Society for Trauma & Dissociation (ESTD).  The latter was established in 2006 as a professional society and ESTD-UK formed shortly after.  The society is for clinicians, academics, and researchers with a professional interest in the field of complex traumatic dissociation, and also for official representatives of constituted national organisations who are actively engaged in education, service provision or research in the field of complex traumatic dissociation.
ESTD-UK  has an established training faculty, produces information resources and provides professional networking opportunities, including stimulating and contributing to research projects.  Collaboration with experts-by- experience is a core aspect of its ethos.
---
ESTD-UK works within the UK to fulfil the aims of ESTD:
To promote an increase in the knowledge of Trauma, Dissociation and all disorders related to chronic traumatization
To provide professional and public education about dissociation, trauma and trauma-related disorders.
To support communication and cooperation among clinicians and other professionals in the field of dissociation and trauma
To stimulate national and international research projects
---
With a motto of Practical Training for People in Practice ESTD-UK continues to develop good quality minimal cost training which is accessible within the UK and beyond. This is achieved through a progressive training programme developed and presented by some of the most experienced clinicians in the UK in an equal partnership with professional trainers who are experts through lived experience from First Person Plural (FPP).  This programme now includes the online courses available on this site.
Additionally, ESTD-UK has contributed to a range of information & training resources in collaboration with relevant UK organisations, including First Person Plural, Trauma & Abuse Group, Pottergate Centre for Dissociation & Trauma, and the Clinic for Dissociative Studies. It also runs biennial conferences. All training and resources are low cost (with some resources being free to access) and any profits are invested into developing further training and supportive material.
---